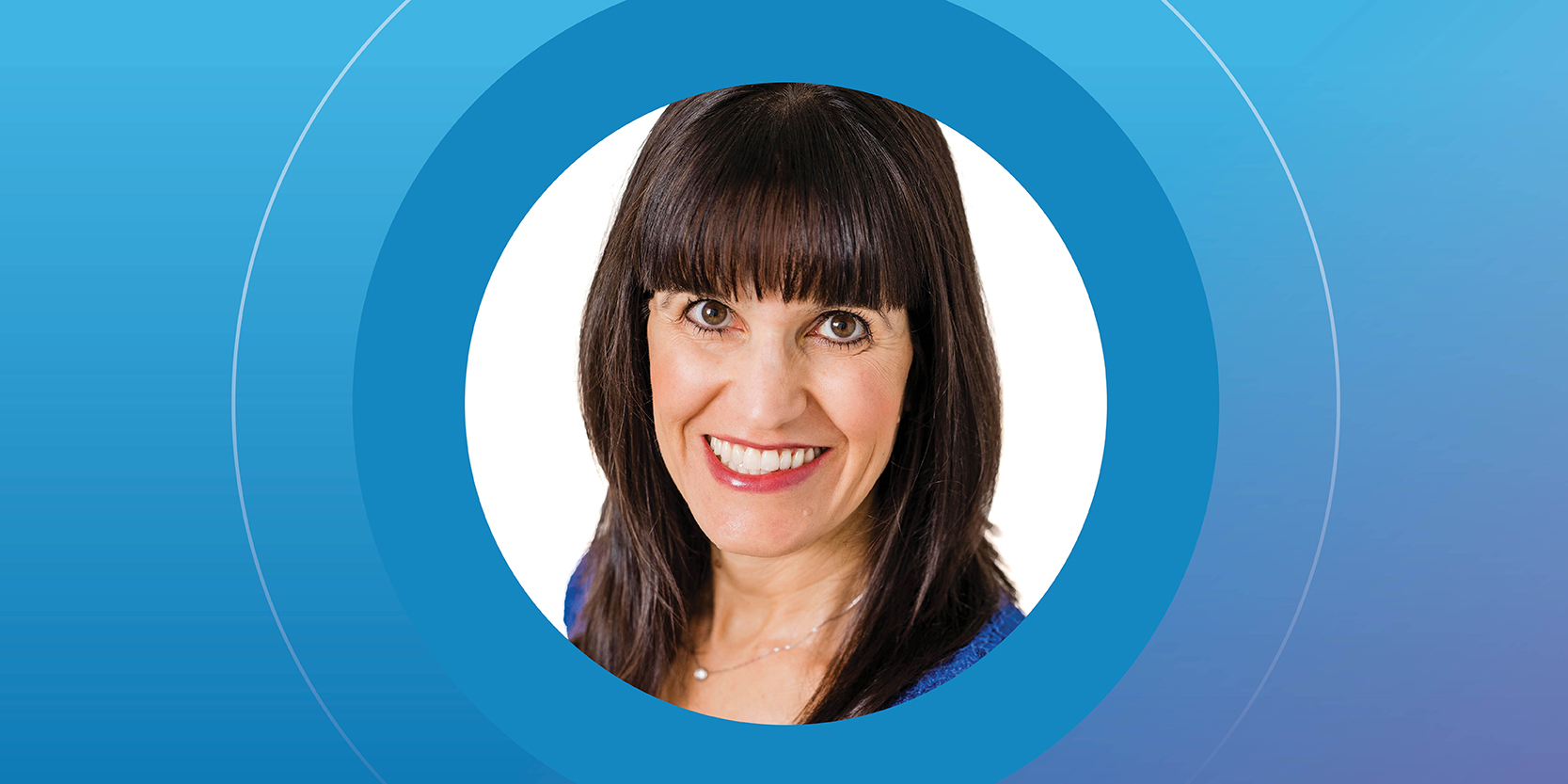 Scleral Lenses: A solution for dry eye
by Melissa Barnett, OD FAAO, FSLS, FBCLA
L.H., a 50-year-old Caucasian female was referred for a contact lens fitting, interested in full time wear. A previous wearer of multiple modalities, she had discontinued lens wear due to discomfort and dry eye symptoms.
Diagnosed with Sjögren's syndrome five years prior, she experienced dry mouth, intermittent ocular injection, and foreign body sensation. She wears glasses full time and spends at least 10 hours of computer time daily.
Medications include Plaquenil 200 mg bid po for past 4.5 years, Cyclosporine 0.05% bid OU for her ocular dryness and preservative free artificial tears once a day, as needed.
OCT of the maculae and 10-2 visual field testing was normal. Glasses VA was 20/20 in each eye. (OD -4.75, OS -5.50). Sim Ks were 43.10 / 44.00 / 100 OD and 43.50 / 44.00 / 083 OS.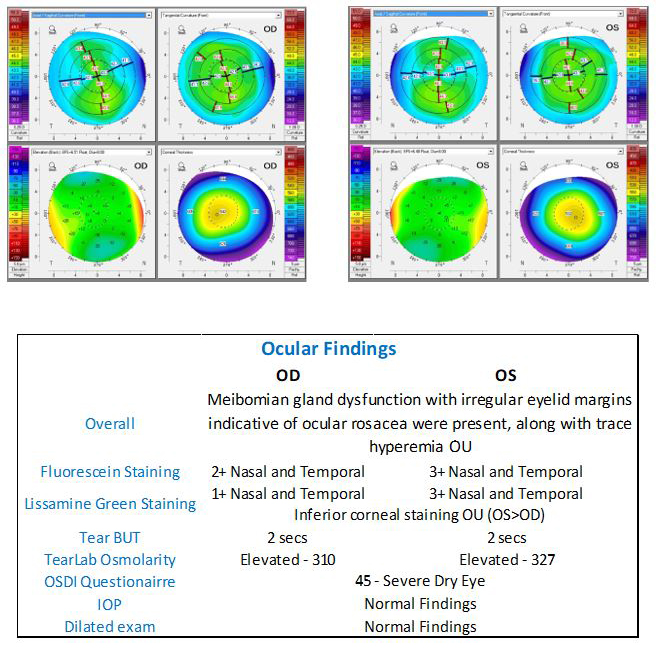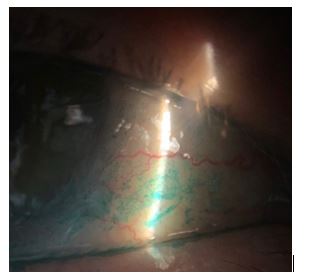 Patient was fit with 16.4mm multifocal scleral lenses and immediately reported improvement of her dry eye symptoms. She was thrilled with her good vision and comfort and was able to wear lenses successfully all day, even at the end of the day with prolonged computer work.
Binocular visual acuity was 20/15+1 for distance and J1 for near.
VibrantVue® scleral saline was used for lens application. Clear Care® hydrogen peroxide solution was used for nightly disinfection. A warm compress (EyeLeve™ by Bruder®) and a hypochlorous acid eye cleaner (VibrantVue) were added to manage the meibomian gland dysfunction. Patient continues to be successful with scleral lens wear enjoying the vision, comfort and freedom that scleral lenses provide.
Scleral lenses are tertiary therapy, after prescription medications and overnight treatments such as ointment or moisture goggles, and before long term use of steroids, amniotic membrane grafts, surgical punctal occlusion or other surgical procedures according to DEWS II.1
Due to the fluid reservoir that constantly bathes and protects the ocular surface, scleral lenses are ideal for presbyopic patients who often have concomitant dry eye.
The early diagnosis and management of Sjögren's syndrome is critical to improve one's quality of life. There is a 44-fold increase in lymphoma, typically non-Hodgkin's B-cell lymphoma, compared with age and sex matched control in those with Sjögren's syndrome and can affect up to 5% of patients during their lifetime.2
The Sjögren's Foundation and their dry eye brochure are wonderful resources for patients and their families.
Summary
When evaluating a patient for ocular surface disease, many factors are vital to be considered.
Dry eye symptoms, lifestyle and systemic disease are all important. In addition, evaluating corneal and conjunctival staining, tear break up time, osmolarity and incomplete eyelid seal are all critical factors to consider.
Consider scleral lenses to provide vision correction and improve the quality of life in those with ocular surface disease.
References
Jones, L. Downie, LE. Korb, D, et al. TFOS DEWS II Management and Therapy Report. The Ocular Surface. 2017 Jul;15(3):575-628. doi: 10.1016/j.jtos.2017.05.006. Epub 2017 Jul 20.
Retamozo S, Brito-Zerón P, Ramos-Casals M. Prognostic markers of lymphoma development in primary Sjögren syndrome. Lupus. 2019 Jul;28(8):923-936. doi: 10.1177/0961203319857132. Epub 2019 Jun 19. PMID: 31215845.