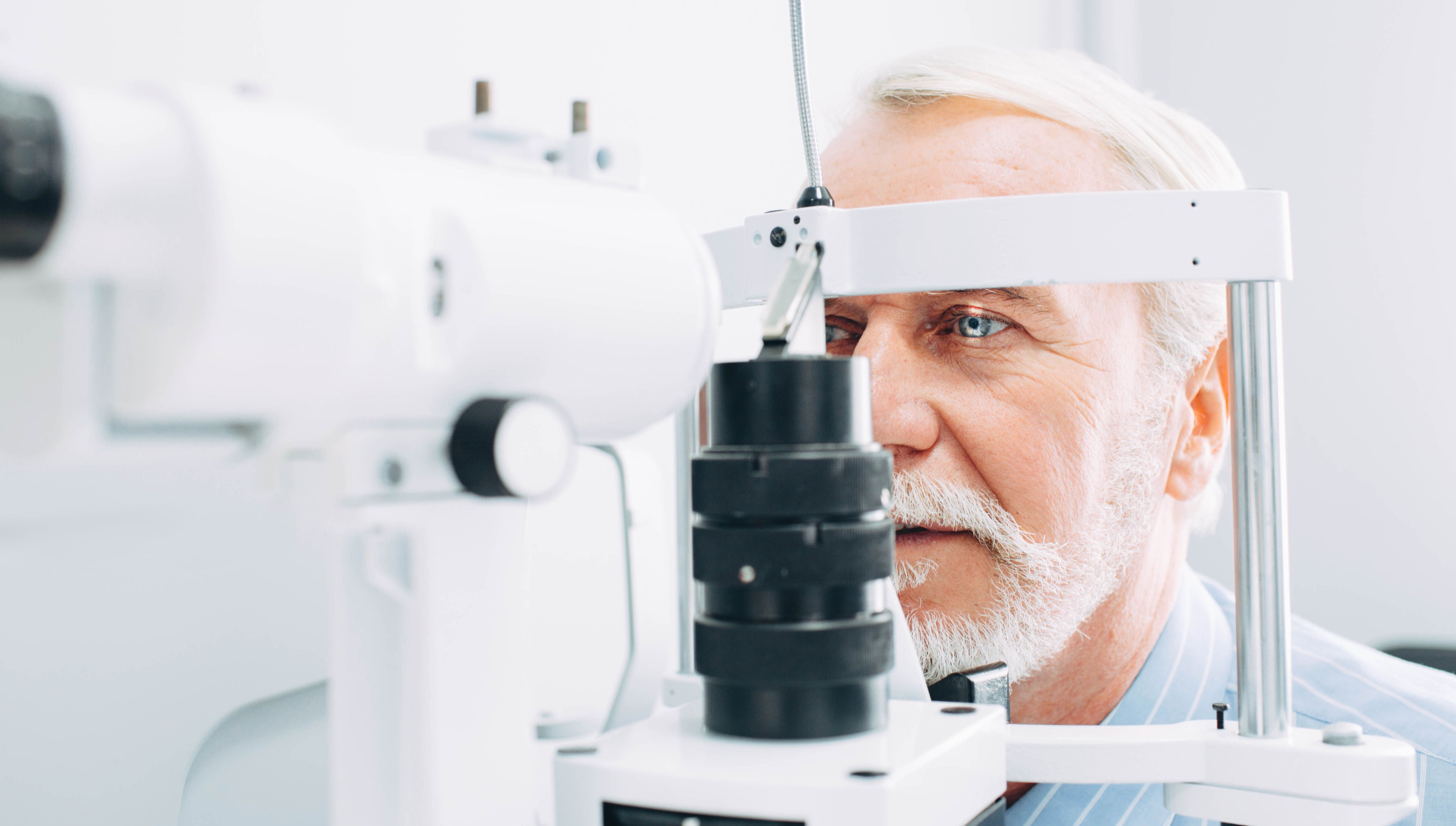 Enhancing the efficacy of Tangible® Hydra-PEG®
Since its introduction to the GP contact lens field Tangible® Hydra-PEG® has improved patient outcomes.
This durable coating keeps the lens surfaces wetter by retaining the ocular tear film on the lens longer. It makes the lens feel smoother, resists deposits and fogs less – in particular with patients suffering from dry-eye. All of this results in patients achieving better wearing comfort.
Here are some tips to increase the patient's lens performance even more.
Remind the patient never to use water for applying, cleaning, rinsing or storing their scleral lenses.
Although you and your staff understand why tap water is absolutely one of the worst things to use with contact lenses, patients may not - especially those who may have been wearing rigid lenses for many years. There's enough data today to warn about the devastation of acanthamoeba. Plus, the possibility of introducing bacteria and harmful pathogens can cause eye infections.

Additionally, remind the wearer to clean their contact lens case with approved solutions or sterile saline every day, allowing the case to dry between uses.
Hydra-PEG® treated lenses are slippery.
Lenses coated in Tangible Hydra-PEG will feel extra slippery, which helps the eyelids glide smoothly over your lenses. Advise patients to take care when removing their lenses from the packaging or their contact lens case.
Some cleaning products may decrease the effectiveness of Hydra-PEG®.
The staff and ECP should reinforce proper lens care at every office visit. We may get tired of quizzing patients about lens care, but they are only hearing from their provider about this once every year or so.

With Hydra-PEG, the patient needs to use the correct cleaner.

Approved cleaners for coated lenses are: Tangible® Clean, Boston Simplus, ClearCare, ClearCare with HydraGlyde, and Unique pH.

Other contact lens cleaning solutions may damage the coating and shorten its benefits. Advise the patient to not use Progent, Boston Advanced Cleaner, Boston Laboratory Lens Cleaner, Boston One StepLiquid Enzymatic Cleaner, Optimum Extra Strength Cleaner, Optimum CDS, and Quattro.

Artificial tears or rewetting drops approved for contact lenses are compatible with Hydra-PEG.
Advise the patient to always store lenses in contact lens solution.
The wearer should never store treated GP lenses dry, but instead in plenty of solution. If left in the case without solution treated lens surfaces may dry out and damage the Hydra-PEG coating. Also discuss with the patient what to do with any spare lenses or if needed to store longer than overnight. In these cases the storage solution must be changed monthly.
Consider advising the patient to use Tangible Clean.
Tangible Clean simplifies care for coated gas permeable (GP) lenses and can be used for cleaning, conditioning, disinfecting, protein removal, rinsing and storing them safely.

Tangible Clean is thinner than most other GP lens care solutions and rinses off easily, potentially avoiding eye sensitivity and fogging that can occur when solution remains on lenses upon insertion. Tangible Clean multipurpose contact lens cleaner is also available as a TSA approved travel size or in a convenient two bottle pack.

A 12 fl. oz. bottle of Tangible® Clean will usually last about two months with regular use.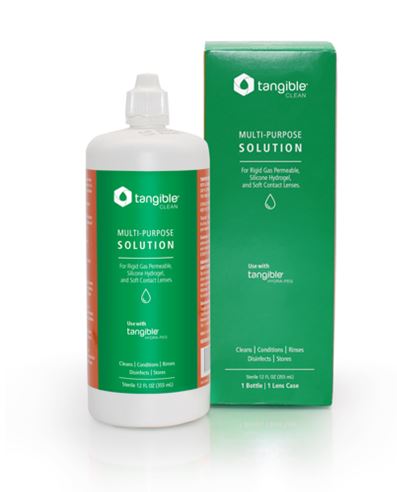 Contact ABB Specialty Vision Products at lunchandlearn@abboptical.com for additional information regarding staff training webinars and training opportunities.