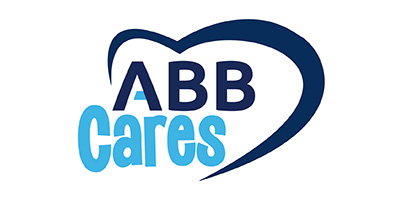 ABB Cares is Back!
Launched in 2014, the ABB Cares program has awarded more than $83,000 in grants to non-profit organizations across the country.
This year, ABB awarded one ABB Cares Platinum Grant of $5,000, one Gold Grant of $2,500 and one Silver Grant of $1,000 to charities nominated by professionals in the eye care industry, including optometrists, opticians and office staff.
The 2021 ABB Cares Grant Recipients Are...
PLATINUM ABB CARES GRANT OF $5,000
The Platinum ABB Cares Grant of $5,000 was awarded to the Laurel Civic Association, in Laurel, Florida. Nominated by Eyes On You, the Laurel Civic Association supports low-income families, providing monthly food distributions and supplemental food opportunities by helping them apply for government programs. The $5,000 ABB Cares grant will help feed students before they start their homework assistance with their volunteer tutors through the "Kids Cafe" program, which serves more than 200 hot meals each week to students after school.
GOLD ABB CARES GRANT OF $2,500
The Gold ABB Cares Grant of $2,500 was presented to the Brunswick Rotary Foundation in Brunswick, Ohio, which was nominated by Vision Clinics Group LLC. The mission of the Brunswick Rotary Foundation is to provide members an opportunity to give back to their communities by taking action on important issues affecting the local community, the nation and the world. The $2,500 ABB Cares grant will help fund an all-inclusive playground that will allow all children to develop physically, socially and emotionally, to create play experiences that meet a variety of needs and interests.
SILVER ABB CARES GRANT OF $1,000
The Silver ABB Cares Grant of $1,000 was awarded to Friendship Circle of Dallas. Nominated by David E. Weber, O.D. (dba The Eye Zone), Dallas-based Friendship Circle of Dallas allows children and young adults with diverse special needs and abilities to enjoy the company of teenage and young adult volunteers in a full range of social activities, such as play dates, summer camps, holiday parties, fun local outings, cooking lessons and more. The $1,000 ABB Cares grant will help fund a new oven and ventilation system, as well as renovated counters and exterior and miscellaneous kitchen equipment for the organization's food truck, which was recently donated by a member of the community. With the newly acquired food truck up and running, the organization will be able to continue making food and providing real work experience on a regular basis for teens and adults with disabilities.
Conditions
Organizations do not need to focus on eye health to qualify. To be considered as a grant recipient, all candidates must comply with the following: The organization must be a 501(c)(3) organization and must be able to prove this status. The organization's local office must be located within 30 miles of the nominating practice's primary location. The organization must be located in the United States. All applications must be submitted in English. Only one nomination per practice. Charitable organizations that have received an ABB Cares grant in the past are not eligible for the 2021 program. The charity may not be directly or indirectly controlled by the nominating entity or any of its eye care professionals, opticians or office staff. Exception: eye care professionals, opticians and office staff can serve as members of the organization's board of directors. Applications are available beginning August 2 and the deadline for submitting an application is 11:59 p.m. ET on Tuesday, August 31, 2021.