As your patients' needs change, so should the care and access you provide them. EyecareLive is an all-in-one virtual care service that can be customized to fit your practice's needs. With EyecareLive, patients can seamlessly book a virtual visit directly from your website and see you from the comfort of home, using our web-based appointment service. Virtual visits are HIPAA compliant, secure and billable! Practices offering virtual visits have seen improvements with practice management, a return on investment, expansion of patient reach, and increased patient satisfaction and loyalty.
LIVEonDemand is included as part of your EyecareLive subscription. As a LIVEonDemand doctor, you have the ability to connect with new patients seeking a virtual visit for an eye concern. You will have the freedom to decide how often you want to see LIVEonDemand patients while gaining additional revenue with each virtual visit.
Book a DemoSign Up – 60 Days No CostAn Inside Look - Webinar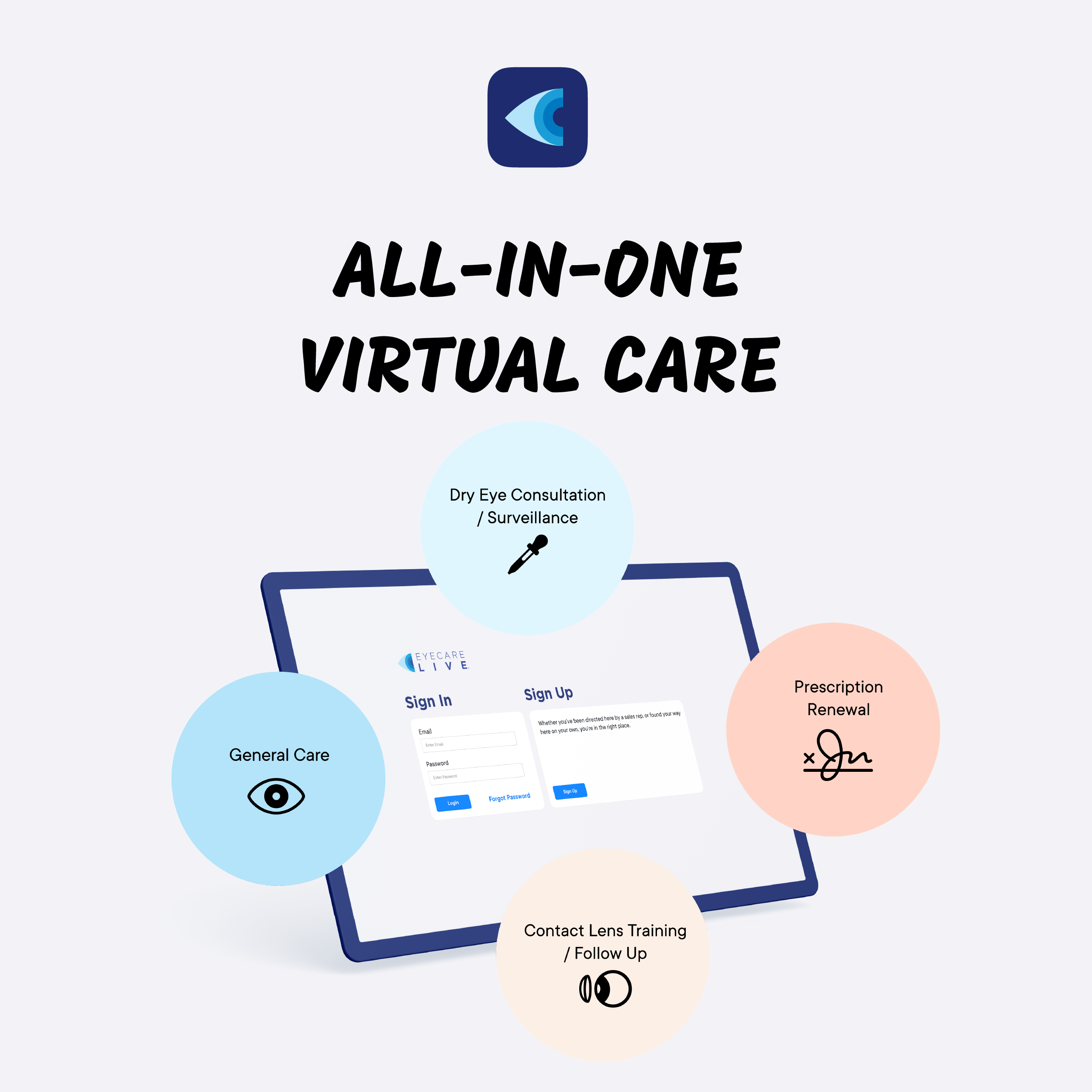 ---
Embracing Technology to Expand Patients' Access to Care
See more patients without seeing more patients.
GREATER FLEXIBILITY – conduct virtual visits from anywhere in the world at times that are convenient for you.
AFTER HOURS TRIAGE – help your patients make the best decision regarding their afterhours urgent care.
SAVE TIME – go from one virtual visit to the next with handy features that help you be more efficient.
GENERATE REVENUE – eye care specific tools such as the visual acuity test allow you to bill at higher rates.
LIVEonDemand – Expand patient reach, gain new patients, and additional revenue
Connect to Patients with Ease
Identify Need for Further Care
Increase Practice Revenue
Sign Up Now – 60 Days at No Cost
Book a Demo
Let us be your partner in ensuring the success of your practice. Contact your ABB Account Manager or an ABB Labs representative today.