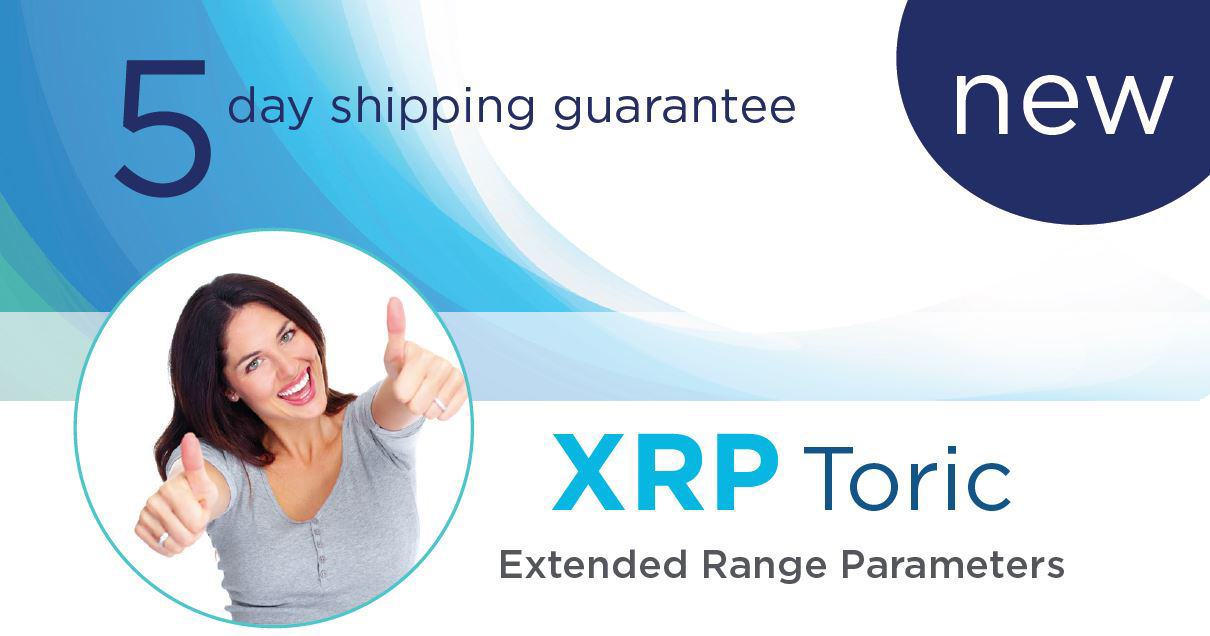 An Extended Range Toric That Doesn't Keep Your Patients Waiting
XRP Toric is made with Hioxifilcon A, a non-ionic ultra-hydrating material that retains 99% of its water content throughout the wearing time.
Lenses ship in 5 days or they are free†
2 diameter fitting options for improved comfort and stability
Schedule patients sooner for follow-up and dispense
Time is Money
The average time to receive your current extended range lenses takes 4 to 6 weeks. With X-Cel's XRP Toric you can expect:
Lenses ship in 5 days or they are free†
Lenses to be in hand within a couple weeks - remember XRP Toric lenses SHIP IN 5 DAYS
Reduction in phone inquiries, saving valuable practice time
Best of all... happy patients!
† Product will ship from X-Cel's Duluth office within 5 business days from the day X-Cel receives the order or that order is free. 5 day guarantee is not available for areas outside the continental USA.
The Gold Standard for Contact Lens Comfort
Our proven GMA/hydrogel copolymer has advanced hydration properties, enabling it to retain 99% of its moisture – even under extreme conditions. Lens comfort, movement, and fit will be stable throughout the day.
The benefits of Hioxifilcon A:
Retains 99% of its water content throughout the entire wearing time, keeping lenses moist and comfortable all day long
Non-ionic material keeps lenses free and clear from unhealthy protein deposits
Naturally hydrophilic – no coating is required for superior comfort
Proper DK value ensures good corneal health
Ultra-stable copolymer provides exceptional on-eye stability throughout the entire wearing period