ABB OPTICAL GROUP ANNOUNCES THE OFFICIAL PREMIERE OF ABBY AT VISION EXPO WEST EVENTS
Coral Springs, FL – September 13, 2022: ABB Optical Group, America's leading independent eye care company, has announced the company will be hosting a series of events and sponsorships to highlight its new products and business solutions at the upcoming 2022 Vision Expo West (VEW) in Las Vegas, NV (Booth #F5035). During the expo, ABB Optical will premiere its newest team member Abby – ABB's new contact lens ordering platform.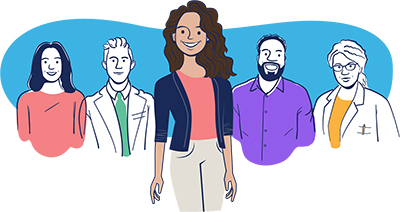 Abby is a platform that was designed to strengthen the relationship between eye care providers (ECPs) and their patients by keeping the doctor at the center of eye care. Through an easy, single online ordering platform, patients have access to contact lenses from every major manufacturer with the added convenience of free shipping and hassle-free returns. Abby takes work off the practice's plate so they can focus on what is most important - patient care.
During Vision Expo West, ABB will be conducting demos to learn more about Abby as well as ABB's Business Solutions products – ABB Analyze and ABB Verify - which can help increase practice revenue and staff efficiency while providing access to dashboards that track performance and help benchmark the competition. ABB Labs will showcase its offerings and new products as one of the largest independent lab providers in the United States. With exciting improvements to its distribution centers' capabilities and the upcoming opening of its National Logistics Center this fall, ABB Contact Lens is expanding its distribution footprint to better support future customer growth. The Specialty Vision Products team will also be fitting Altius® Performance Tinted Contact Lens at the booth. Attendees are able to pre-book demos at https://calendly.com/vewroom1/vew-demo?month=2022-09&date=2022-09-15.
ABB is also hosting a series of events during the VEW Expo that can be accessed both in person and virtually:
The ABB team is thrilled to be able to come together to reconnect with our customers and business partners and celebrate the launch of Abby and other exciting opportunities when working with ABB. 2022 has been an exciting year of changes that enhance the customer experience and better support our eye care providers and we can't wait to show you," said Tom Burke, Chief Executive Officer, ABB Optical.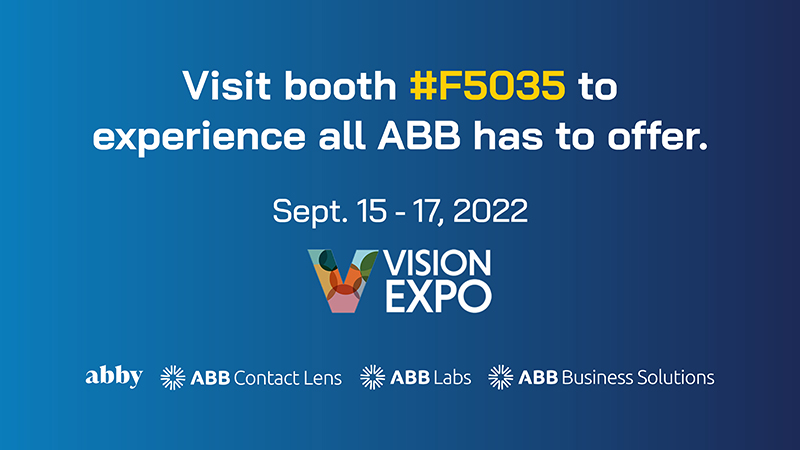 ---
About ABB Optical Group
ABB Optical Group is a leading provider of optical products, services and business solutions in the eye care industry. ABB operates through three business pillars: ABB Contact Lens, ABB Labs and ABB Business Solutions. ABB is focused on the future of eye care professionals, helping them succeed by making practices more efficient and assisting providers to effectively navigate market changes. Visit www.abboptical.com for more information.
Media Contacts:
For further media inquiries, please contact Sharon Martin at smartin@abboptical.com.