ABB Optical Group Appoints Daniel Liberman to Its Board of Directors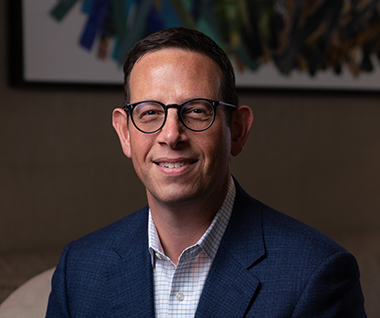 Coral Springs, FL – May 23, 2023: ABB Optical Group, America's leading independent eye care company, has announced the appointment of Daniel Liberman to the company's Board of Directors. Mr. Liberman brings decades of experience as a consumer, wholesale, and technology growth leader with many of these years spent in the eye care industry, most recently as the Chief Commercial Officer of Essilor of America.
"We are pleased to welcome Daniel to our Board," said Tom Burke, CEO of ABB Optical Group. "Daniel brings a wealth of industry experience, an innovative approach, and a focus on helping customers achieve success – all of which are critical for ABB to be our customers' best partner as eye care continues to evolve. ABB has transformed from a contact lens distributor to the leading independent eye care company providing contact lenses, lab services, technology-driven business solutions and more. I am excited to have Daniel join our Board and am confident that he will have a positive impact on the future of ABB, our customers, and their patients."
Daniel Liberman added, "It is an honor to join ABB's Board of Directors alongside such notable leaders. I was drawn to ABB's mission to keep eye care providers at the center of eye care, and the difference this can make on improving overall patient care. I look forward to supporting the company's future growth and helping ABB maximize its potential as the eye care platform of choice."
About Daniel Liberman
Mr. Liberman currently serves on the Board of Trustees of Salus University. He also recently served as President of the U.S. region for WS Audiology, a leader in hearing healthcare. Prior to his tenure at WS Audiology, Mr. Liberman held multiple positions at Essilor of America including most recently as Chief Commercial Officer in which he led lab services sales, contact lens distribution, digital and integrated services, and other divisions. Prior to Essilor, Liberman held other leadership roles at consumer technology companies including Samsung and RadioShack.
Mr. Liberman holds a Bachelor of Science from Stanford University, a Master of Science from the University of Bath, and a Juris Doctor from the University of Michigan.
---
About ABB Optical Group
ABB Optical Group is a leading provider of optical products, services, and business solutions in the eye care industry. ABB operates through three business pillars: ABB Contact Lens, ABB Labs and ABB Business Solutions.
ABB's new platform, Abby, is designed to strengthen the relationship between eye care providers (ECPs) and their patients by keeping the doctor at the center of eye care. Through an easy, single online ordering platform, patients can access contact lenses from every major manufacturer with the added convenience of free shipping and hassle-free returns. Abby takes work off the practice's plate so they can focus on the most important - patient care.
ABB is focused on the future of eye care professionals, helping them succeed by making practices more efficient and assisting providers to effectively navigate market changes. Visit abboptical.com for more information.
Media Contacts:
For further media inquiries, please contact Sharon Martin at smartin@abboptical.com.