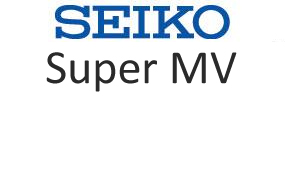 The worlds first double-sided aspheric design technology from SEIKO provides the highest optical performance in a lens that is lighter, thinner and more comfortable than conventional spherical and aspheric designs.
Super MV's unique combination of low base curve and concave freeform aspheric design compensates for distortion, peripheral power error and astigmatic aberration in a balanced manner. The result is exceptional clarity of vision throughout the entire lens, with a significant improvement in the effective viewing area of the lens, especially in prescriptions with high cylinder.
Seiko Super MV lenses provide standard aspheric compensation on the front surface, which includes a Seiko-exclusive 10mm spherical fitting button in the lens center for instant patient accommodation. The free-form back surface provides precise secondary aspheric/atoric compensation for each individual prescription. The result is exceptionally wide peripheral vision with stable, comfortable vision throughout the entire lens.